March Madness and welding
Ultrasonic welding vs. Hot-plate welding
That was just an eye catching subject line…did you really think we'd talk bball on a plastics blog? The analogy to your bracket selections does work with respect to welding and two key characteristics: strength and weaknesses (leak rate). When you picked your teams, you considered strength of schedule and how their weaknesses matched up. Let's talk about welding plastic parts for life science applications and how weld strength and leak (weakness) compare between ultrasonic welding (USW) and hot-plate welding (HPW).
Many medical devices have been redesigned to what is now called single use disposable (SUD) with the advent of significantly improved plastics (heat resistance, strength, chemical resistance) and ongoing efforts to sterilize and eliminate risk of infection. SUD often need to be assembled with other components to achieve the final objective of the design of the device. USW and HPW are two methods to weld plastic components together while enclosing and containing other necessary components (PCB, motors, sensors, filters etc.).
Weld strength is a key factor for many SUD as they need to withstand assembly, testing, shipping, drop tests, and of course, in many cases, a given leak rate. A leak is a flow of gas or liquid through the wall of a vessel via an imperfection such as a hole, crack or bad seal. Yes everything does leak – it's relative.
So how does welding via USW vs HPW compare when looking at weld strength and leak rate. Consider the typical cross-sectional area of an USW joint vs a HPW joint. Typically there is 2 to 3 times the amount of material in a HPW section. The USW weld joint utilizes an energy director while HPW uses two weld ribs which oppose each other. The energy director limits the amount of plastic in the weld area as shown by these images.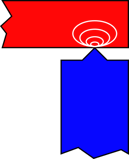 USW Energy Director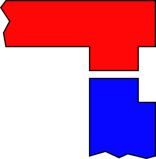 HPW Ribs
So when trying to achieve a high burst strength, drop test or tight leak rate, HPW will generally be the optimum welding process choice.
Since leak rate is correlative to the vessel wall, the objective is to get the weld section as strong and free from 'holes' as possible. By nature, the HPW process with its melt zero phase (see our previous post which addresses melt zero) eliminates the weld interface variation and thereby eliminates the inherent highs and lows that exist in injection molded parts. Better said, the weld starts out completely parallel due to the melt zero and thus optimizes the weld area cross section.
Weld strength and leak rate are only two of many characteristics to consider when designing your SUD. Others include: material choice, particulate matter, cycle time, tooling & equipment cost, freedom of design size & geometry. We can help you sort out how each characteristic choice affects your plastics game. Extol is ready to help you with the bracketology of plastic part design and get you to the final four and ultimately the championship design!
Want to learn more about the differences between ultrasonic welding and hot-plate welding? Tell us in the comment section below.