Get low cost, strong, lightweight tooling faster with MJF 3D printing
We are always looking for innovative ways to solve customer challenges. Recently a customer came to us needing a creative solution for their application. We worked with them to develop a custom automation machine that capitalized on additive manufacturing. In this case, HP's Multi Jet Fusion (MJF) 3D printed tooling helped us produce cost-effective and easy-to-use equipment.
We printed robotic end-of-arm tooling and part nesting components using HP's Multi Jet Fusion (MJF) technology. Here's why...
The customer's application included several large parts. Each different part had around 20 clips to install in various locations. Installing the clips with robots made sense, due to their flexibility. We created end-of-arm tooling that held several clips at the same time. The robot loaded multiple clips into the EOAT and installed them into the part one at a time. With traditional manufacturing techniques, these tools would have been expensive and slow to make. But with additive manufacturing, where complexity is free, they were easy and quick to manufacture.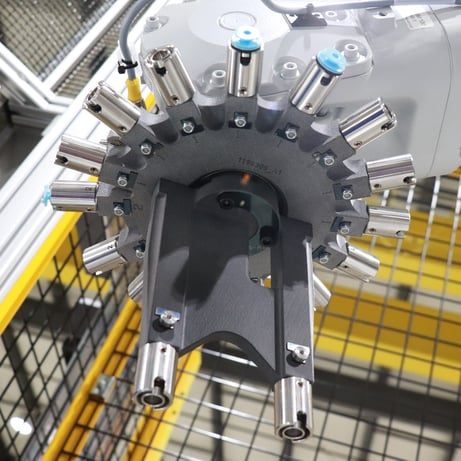 The second challenge of this project was nesting. With a 4-station rotary dial and interchangeable tooling, it was important that tool changes could be done by hand. We considered both machined Delrin and MJF 3D printed PA12 for the tooling. The MJF tooling was 30-60% lighter, 50% lower cost, and 30-50% faster to make. In other words, tool changes were easier, we saved over $20,000, and completed the machine 2 weeks faster. On top of that, we designed more purposeful, unique nesting details that performed better.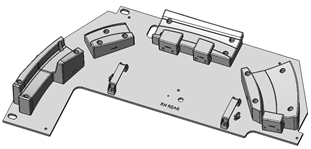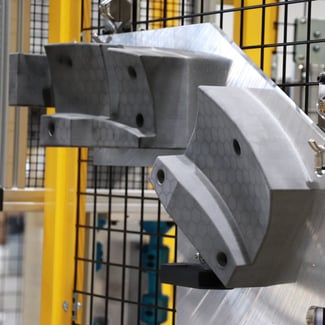 Using MJF 3D printed tooling allowed us to build a better automation machine, in less time, and for less cost. Whatever your unique challenge is, Extol's innovative team can help you solve it.
Do you need a turnkey machine? We've got you covered.
Are you a machine builder who needs integrable tooling components? Let us help with that.
Either way, we'll help you achieve major time, weight, and cost savings with 3D printing. Send us a message using the form below and let's start crafting your solution together!
Watch our webinar on Multi Jet Fusion 3D printing here!
| | | |
| --- | --- | --- |
| | Traditional Manufacturing | MJF Printing |
| Lead Time | 3-4 weeks | 10 days (30-50% reduction) |
| Cost | $40k | $20k (50% reduction) |
| Weight (per fixture) | 47 lbs | 33 lbs (30-60% reduction) |
| Design Freedom | Very Low | Very High |