Extol Obtains FDA Registration to Offer Turnkey Manufacturing for 3D Printed Medical Devices
Michigan-based digital manufacturer, Extol, Inc., announces FDA registration for contract manufacturing of 3D printed medical devices. The FDA registration will allow Extol to expand its offerings for the life-sciences industry. It will immediately impact Extol's capability to provide complete solutions for additive manufacturing of medical devices for the orthotics and prosthetics (O&P) market.
"Digital manufacturing with 3D printing is disrupting the way people make products in nearly every industry," says Kyle Harvey, Extol's Business Unit Manager for Additive Manufacturing.
"Digital transformation is well underway in the O&P industry to create better outcomes for patients using the medical devices. We are very excited to support O&P partners and practitioners who are investing in digital workflows."
Realizing the full potential of digital transformation requires a complete solution to turn 3D printed parts into a finished product. The same is true in the O&P industry. As an FDA-registered contract manufacturer, Extol will provide turnkey manufacturing solutions including printing, post-processing, final assembly, and order fulfillment of finished medical devices.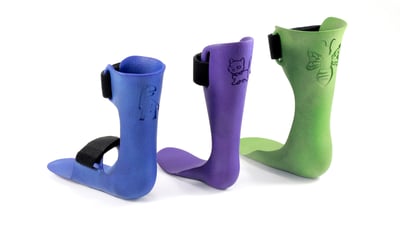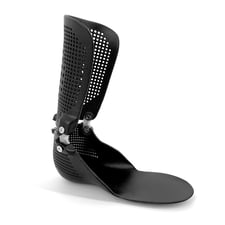 Spentys orthoses manufactured by Extol
About Extol
Extol, Inc. is a manufacturing technology company that improves the way plastic products are made. Extol has become a leading resource for digital transformation in the orthotics and prosthetics industry, helping practitioners develop and manufacture devices with 3D printing that create value for them and their patients.
Extol provides additive manufacturing development, prototyping, and production for customers in the medical device, consumer products, and automotive industries. Extol's Digital Development Center uses multiple industrial HP Multi Jet Fusion 3D printers and an array of post-processing equipment to provide additive manufacturing solutions that are robust, fast, and cost-effective. In addition, it relies on 35+ years of experience in custom automation and plastic assembly to complete the final assembly of additive manufactured products when needed.