Extol Launches New InfraStake Module and Software That Reduce Lifetime Operating Cost and Provide Full Quality Assurance
Zeeland, MI – August 1, 2017 – Extol, Inc. has again improved the way plastic products are made by launching the new IS32 InfraStake module and InfraStake Integration Software. This infrared (IR) staking product is designed specifically to stake plastic parts in automotive interiors and door panels. It also works well with other common staking applications, such as electronics and automotive lighting.
The IS32 InfraStake module and accompanying software were completely redesigned to address common manufacturing issues. The new products reduce lifetime operating cost by reducing maintenance, provide full quality assurance through increased process monitoring, and reduce issues in manufacturing with a more intuitive process.
"Quality assurance and production uptime are becoming more critical now than ever," said Extol Product Manager, Kyle Harvey. "We developed the new InfraStake products, which build on the core InfraStake technology, to help our customers more efficiently manufacture high-quality assemblies."
Among the new features are improved reflective surface geometries that more efficiently focus the IR energy on the plastic boss and an integrated linear potentiometer that measures the punch position for precise measurement of the boss height both before and after staking. Anyone, even an inexperienced user, can establish a new recipe or optimize an existing one with the new Processing Assistant in the InfraStake Integration Software. The user simply answers a few easy questions, and the Processing Assistant creates an optimized process for them.
Learn more about the new IS32 InfraStake module and InfraStake Integration Software at infrastake.com.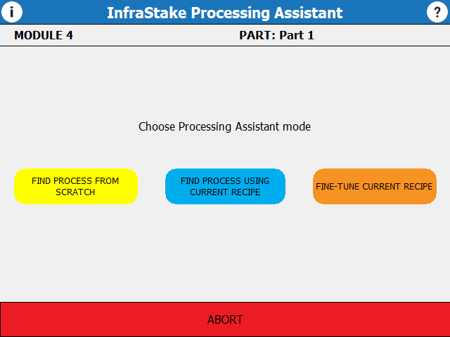 About Extol, Inc.: Extol is an engineering and innovation company that improves the way plastic products are made. They work with their customers to develop a robust product and process solution through prototyping and testing. They also provide production equipment to meet their customers' unique needs and then support that equipment globally.
Please visit extolinc.com to learn about how Extol improves the way plastic products are made.